Edstate is India's first online real estate learning platform that provides an extensive range of courses across varied topics about the real estate industry. With a blend of certification programs and live sessions, you will learn everything you need about real estate at your fingertips and kickstart a successful career. Edstate's one-of-a-kind courses are designed to provide learners with in-depth and extensive knowledge about the industry to give them an edge over the competition.
Founded by Mayank Agarwal, a seasoned real estate professional and serial entrepreneur, Edstate is the amalgamation of decades of expertise. At its core remains a driven passion for eliminating ambiguity and filling the gap of the absence of fundamental knowledge of real estate. Edstate's purpose is to bring about a tectonic shift in how the real estate industry through proper education. The lack of appropriate educational resources and relevant content has discouraged many talented professionals from entering this sector. The real estate industry has immense scope for growth and untapped potential, and young talent can excel in it with proper guidance.
Edstate is an elegant solution to elevate the real estate sector to its optimum potential.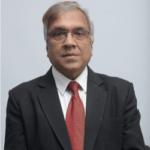 Chairman at Edstate Learning Pvt. Ltd.
Former Member (Engineering) of Railway Board, and Ex-Officio Secretary to Govt. of India, from IRSE.
Former Member of PESB (Public Enterprise Selection Board).
Independent Director at SOWil Ltd (Transportation Infrastructure).
Adjunct Faculty at IIT Mumbai.
A respected leader and technocrat, MK Gupta has served 42 years in Apex Grades at Indian Railways and the Government of India. During his time at the Public Enterprises Selection Board and Development of Personnel & Training, he gained in-depth knowledge about the Policies and Regulations of Core Sectors of the economy. His work has facilitated phenomenal growth and development in India's infrastructure and construction industry and has been appreciated by the Hon'ble Prime Minister and Railway Minister of India.
He is also an independent director at SOWil Ltd (Transportation Infrastructure) and is also functioning as an Arbitrator in a number of cases to resolve disputes in contract matters relation to infrastructure.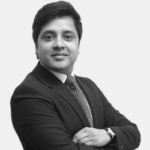 Founer & CEO at Edstate Learning Pvt. Ltd.

Founder at The Green Cottage.

Co-Founder at Bregoland.
Strategic Advisor at Propacy.
A real estate professional and serial entrepreneur with over a decade of experience, he has excellence in various avenues in the industry from buying and selling properties, to consulting top builders and garnering a wide network of real estate elites. His companies have sold more than 500 properties and over 1200 acres of land parcles throughout Maharashtra.
He has also a massed an Instagram following of over 340k individuals through his videos and posts on real estate know-how. Steeped deep into this field, he has founded and continues to run his other ventures: The Green Cottage and Bregoland.